Complete SEO Course in Faisalabad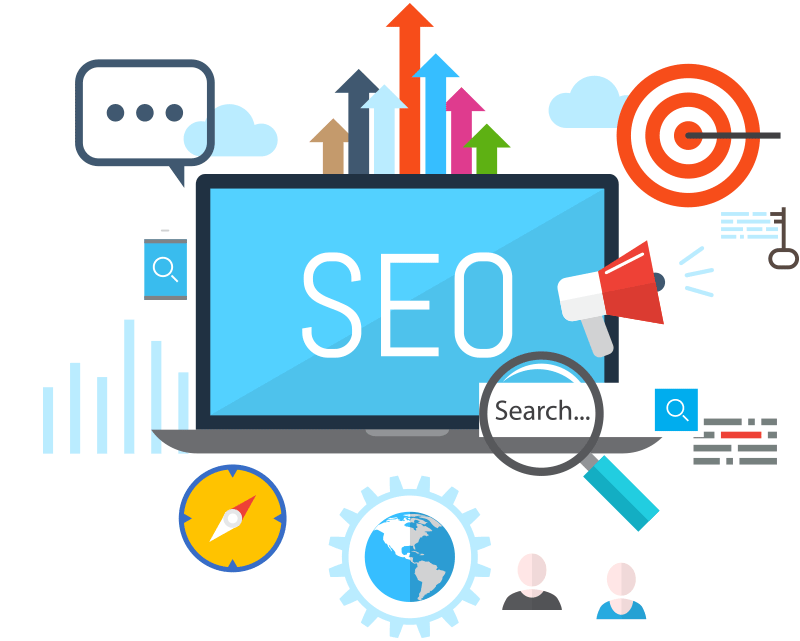 About Course
In today's digital age, the online presence of businesses and individuals alike is more crucial than ever. Search Engine Optimization (SEO) has emerged as a fundamental tool for anyone looking to make their mark on the internet. If you're in Faisalabad and seeking to enhance your digital skills, you're in luck because Mentor Online is proud to introduce the "Complete SEO Course: Basic to Advanced," tailored specifically to meet your needs in this ever-evolving field.
Why Choose Mentor Online for Your SEO Journey?
Local Expertise: When searching for the right SEO course, it's essential to have instructors who understand the local dynamics. At Mentor Online, our experienced instructors are well-versed in the specific challenges and opportunities that businesses in Faisalabad face.
Comprehensive Curriculum: Our SEO course covers everything from the basics to advanced strategies, ensuring that students of all levels can benefit. Whether you're a beginner or have some SEO knowledge, our course has something to offer.
Hands-On Learning: We believe in learning by doing. Our course emphasizes practical, real-world applications of SEO techniques. You'll have the chance to work on live projects and gain valuable experience.
Up-to-Date Content: SEO is a constantly evolving field. Mentor Online ensures that our curriculum stays current with the latest industry trends and search engine algorithms. You'll always be learning the most effective strategies.
Affordable and Accessible: We understand that quality education should be accessible to all. Our SEO course is competitively priced, making it an excellent investment in your digital future.
What Will You Learn in Our SEO Course?
Keyword Research: Understand how to find the right keywords to target your audience effectively.
On-Page Optimization: Learn how to optimize your website's content and structure to rank higher in search engine results.
Off-Page Optimization: Explore link-building strategies and techniques to increase your website's authority.
Technical SEO: Discover the technical aspects of SEO, including site speed optimization and mobile-friendliness.
Content Creation: Create high-quality, engaging content that not only ranks well but also resonates with your target audience.
Analytics and Reporting: Learn how to track your website's performance and make data-driven decisions to improve your SEO strategy.
Why SEO Matters in Faisalabad
Faisalabad, like any other city, has a burgeoning digital landscape. As businesses in the region compete for online visibility, having a strong understanding of SEO is indispensable. Whether you run your own business or aspire to be an SEO expert, our course equips you with the knowledge and skills to thrive in the local digital ecosystem.
Join the Best SEO Course in Faisalabad Today
Don't miss this opportunity to take your digital journey to the next level with the "Complete SEO Course: Basic to Advanced" at Mentor Online. Our instructors are dedicated to your success, and our course is designed to empower you with the skills needed to excel in the world of SEO.
Invest in your future and gain a competitive edge in Faisalabad's digital landscape. Enroll in our SEO course now and become a master of SEO in Faisalabad! Unlock new career opportunities and take control of your online presence today.
Remember, when it comes to SEO in Faisalabad, Mentor Online is your trusted partner. Sign up for our course, and let's embark on this exciting journey together. Your digital success story begins here.
Frequently Asked Questions (FAQs) about Our SEO Course in Faisalabad
1. What is SEO, and why is it important for businesses in Faisalabad?
SEO, or Search Engine Optimization, is the practice of optimizing your website to rank higher in search engine results pages (SERPs). In Faisalabad, as in any other city, SEO is vital because it helps businesses increase their online visibility. As more consumers turn to the internet to find products and services, a strong online presence is essential for attracting local customers and growing your business.
2. Who can benefit from the "Complete SEO Course: Basic to Advanced"?
Our SEO course is designed for a wide range of individuals, including:
Business Owners: Learn how to improve your website's visibility and attract more customers online.
Marketing Professionals: Enhance your digital marketing skills and gain a competitive edge in the job market.
Students: Acquire valuable skills that can lead to freelance opportunities or employment in the digital marketing field.
Anyone Interested in SEO: Whether you're a beginner or have some SEO knowledge, our course has something to offer.
3. How long is the course, and what is the schedule like?
The duration of our SEO course can vary depending on your pace of learning. We offer flexible schedules to accommodate your needs. You can choose between full-time and part-time options, and our instructors will work with you to create a schedule that suits your availability.
4. Will I receive a certificate upon completing the course?
Yes, upon successful completion of the "Complete SEO Course: Basic to Advanced," you will receive a certificate from Mentor Online. This certificate is a valuable addition to your resume and showcases your expertise in SEO.
5. Do I need any prior experience in SEO to enroll in the course?
No prior experience is necessary. Our course is structured to cater to beginners and those with some background in SEO. We start with the basics and gradually progress to advanced topics, ensuring that everyone can benefit from the learning experience.
6. Are there any prerequisites for the course?
To get the most out of our SEO course, it's beneficial to have basic computer skills and a general understanding of how websites work. However, we welcome students from all backgrounds and provide the necessary guidance to ensure your success.
7. How can I enroll in the "Complete SEO Course: Basic to Advanced"?
Enrolling in our SEO course is easy. Simply visit our website, fill out the enrollment form, and choose your preferred schedule. Our team will get in touch with you to guide you through the registration process.
8. What kind of support can I expect during the course?
Throughout the course, you'll have access to our experienced instructors who will provide guidance, answer your questions, and offer assistance whenever needed. We are committed to your success and will support you in your SEO journey.
9. Can I start implementing SEO strategies for my website/business right after completing the course?
Absolutely! Our course is designed to equip you with the knowledge and skills needed to start implementing SEO strategies immediately. You'll have the confidence to optimize websites, improve search engine rankings, and make a positive impact on your online presence or your clients' websites.
Enroll in our SEO course today and get ready to embark on a journey to become an SEO expert in Faisalabad!
Course Content
SEO Basics
Overview

How Search Engine Works – White Hat SEO & Gray Hat SEO & Black Hat SEO
SEO Keywords
Domain Hosting
SEO Blogging
Student Ratings & Reviews
No Review Yet